TURKISH BOCCE BOWLING DARTS FEDERATION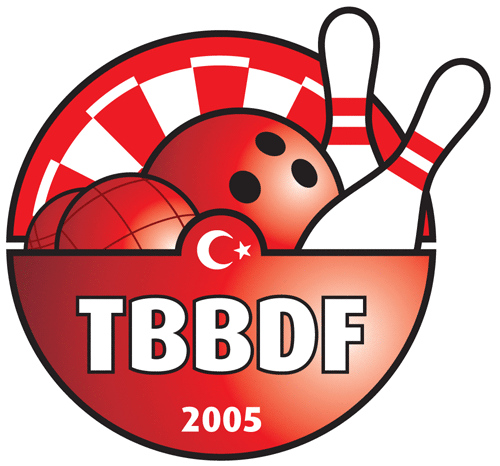 Turkish Bocce Bowling and Darts Federation (TBBDF) was founded by the Central Advisory Committee of the State Ministry responsible for Sports on the 18th of October in 2004. Mr. Ahmet Recep Tekcan was elected as the first president of TBBDF on the 24th of March in 2005.
In 2006 TBBDF gained its autonomous status on the 22nd of January and Mr. Tekcan was re-elected by the 1st Ordinary General Congress of the federation on the 27th of May 2016. The Congress also accepted to include Petanque and Sports Boules (Volo) to the federation by a unanimous vote.
The 2nd Ordinary General Congress of the federation was held on the 27th of December 2008 and Mr. Tekcan was re-elected for the third time. Besides Lawn Bowls and E-Darts were accepted to be added as the new branches of the federation by a unanimous vote. He was re-elected for the third and fourth time respectively in 2012 and 2016. 
On the 8th of June 2018, Dr. Mutlu TURKMEN, who had been the deputy president of the federation since 2005, was elected as the new president of the federation. Besides, Dr. Turkmen was elected as the president of the International Bocce Confederation (CBI) on the 26th of May 2018. He is the second person elected as the president in one of the international sports federations in Turkish Sport History.
TBBDF has local representatives working with the Directorate of Youth and Sports in 81 districts all over the country. Now there are six sports disciplines represented under TBBDF:
1- Bocce, 2- Bowling, 3-Darts/E-Darts, 4-Petanque, 5-Sport Boules, and 6-Lawn Bowls
The headquarter office of the federation is located in Ankara. The contacts for the office are as the following:
Address: Kocatepe mah. Mesrutiyet Cad. 31/3 Cankaya - ANKARA - TURKEY 06420
Tel : +90 312 310 20 60 Fax : +90 312 310 60 50
E-mail (Office) info@tbbdf.org.tr -  (President) turkmenm@yahoo.com
TBBDF organizes activities grouping its disciplines under 3 sports; Bocce, Bowling, and Darts.
BOCCE
The federation organizes national competitions separately in 3 disciplines; Bocce (Raffa), Sport Boules (Volo), and Petanque. The national competitions of Lawn Bowls was stopped after 2015 when the International body of this sport (World Bowls) withdrew from the umbrella organization, Confederation Mondiale Sport Boules (CMSB), which is the IOC recognized organization of these disciplines since 1986.
Now there are also league competitions in 3 levels: In the first league there are 16 club teams, in the second league 18, and in the third league 24+ club teams compete. Raffa, Volo, and Petanque disciplines are all played in the leagues.
Bocce was approved as one of the official school sports in 2013 by the Ministry of Youth and Sports and has been very widely practiced in the schools of primary, secondary, and high school levels all over the country.
In Bocce, Turkish national teams in all age categories, male and female, regularly represented Turkey in all continental-world championships, and important multi-sport events such as Mediterranean Games, World Games, Gymnasiade, etc. They succeeded to take several medals in these important organizations. The gold medals in 2013 and 2018 Mediterranean Games, the two gold medals in 2018 World Volo Championship in China, and the gold medal in 2019 World Female World Cup are the most important achievements out of many others.
TBBDF has been one of the most important partners of international federations during the past 14 years in hosting international competitions; 4 World Petanque Championships, 3 World Volo Championships, 3 European Raffa Championships, and 2 European Petanque Championships are among these important events hosted by TBBDF. Apart from these championships, TBBDF has also hosted various international competitions and International Kemer Bocce Open is one of the main events which has been continued regularly for the last 12 years.
There are two main venues for Bocce competitions in Turkey. Mersin Toroslar Bocce Facility was constructed in 2013 for Mediterranean Games. It has playing grounds for Raffa, Petanque, and Volo. The second one is in Kahramankazan, Ankara which was constructed in 2009. It has covered playing grounds for Raffa and Petanque, and also various open grounds for Volo and Petanque.
Turkish federation has also very strong representation in international federations. Ahmet Recep Tekcan, Mutlu Turkmen, and Faik Kapsiz have been members on the boards of international and continental federations. Turkmen was elected as the president of the International Bocce Federation in 2018 after being a member of executive committees of all 3 disciplines, which is a very unique representation for a person. There are also various members of the Turkish Federation working in the committees of international federations.
BOWLING
Bowling has been a very popular and developing sport, especially as a recreation activity all around the country during the last few decades. Unfortunately, this potential hasn't turned out to be a very regular sports activity as almost all the venues are run by private companies.
TBBDF has been organizing Bowling leagues since its foundation and during this period the leagues have attracted thousands of players. They are conducted on different levels. Starting from 2017 junior players are also included in the leagues as a separate category. Each year these leagues are conducted in two phases, winter and spring term, each for 9 weeks. Along with the league organizations, many other national championships in all categories and a standard club teams competition is organized by the federation.
TBBDF has hosted 3 European Championships, 2 Mediterranean Cups, and also two major international tournaments, one in İstanbul and the other in Ankara for long years. The major success of Turkish Teams was the gold medal in the total ranking in the 2018 Mediterranean Cup in which 18 countries were represented.
Onder Gurkan, vice-president of TBBDF by that year was elected as a member of the European Bowling Federation (ETBF) in 2006 and is still in charge as the responsible of the Education Committee of ETBF.
Turkish Ministry constructed the biggest Bowling Venue of Turkey in Samsun with 38 lanes for the organization of Bowling Tournament in Deaflympics in 2017. This venue has the potential to host European and World Championships in the following years. Now there is a growing interest in establishing Bowling facilities in other institutions in order to promote the sport among their members. During the past few years, many universities have a close interest in constructing Bowling facilities and Bowling has regularly taken place in University Sports Programme for long years.
TBBDF, with the support of many governmental institutions, applied pilot Bowling projects in order to create awareness about Bowling as a sports activity. As a result of such projects, finally, the ministry had approved it as one of the official school sports in 2018.
As a growing young populated country, Turkey has a very big potential for Bowling in terms of sports events and facility constructing.
DARTS
Before TBBDF was established, Darts had a very small group of players in Turkey as a minor sports organization. After TBBDF had been established, it joined to World Darts Federation (WDF) and started various regional and national projects to grow Darts as a sport. TBBDF also became a member of the International Darts Federation (IDF) in 2008 which is representing soft tip darts. Since then, national teams in all categories have participated in all European and World Championships in both steel and soft tip darts represented by these two international federations.
TBBDF started organizing its first WDF ranked tournament, Turkish Open, in 2007 which is still being organized with a second tournament during the same period in autumn, Turkish Masters. Along with these two open tournaments, Mediterranean Open has been the third WDF ranked tournament which was started in 2016 in the spring period. Almost all these tournaments are hosted in major holiday resorts in Antalya during the low-cost tourism seasons.
TBBDF also hosted 4 European Championships, 1 World Championship, 2 Mediterranean Cups of steel tip darts and 1 European Championship for soft tip darts.
Every year, a series of national tournaments are organized with the participation of hundreds of players of all age categories. At the end of this annual ranking tournaments, one final tournament is organized to find out the final ranking. The national teams are selected after the final ranking and sometimes with selection tournaments. Turkish national teams had very successful results in international tournaments and championships during the last years as a result of the growing number of players, especially in younger categories. Many young players managed to take medals in European and World Championships during the last 5 years. This is also a result of the inclusion of Darts in an official school sports program in 2014. Today tens of thousands students all over the country participate in school sports competitions and talented players are also invited to join in TBBDF ranking tournaments.